Ginger Cat Family, Uncommon Discrimination
Genetics and Ginger Cats
Kindle of Kittens, Birth of a Ginger Cat Family
Cat giving birth, graphic photos
Cat, Camera & Candlelight: Photography & Light Featuring the Ginger Cat Family
Lighting for photography with a second story about Environmental toxins  and the Death of a Kitten
Snowy, Ballplayer and Adoptable Cat Talks about TNR!: Interview with Snowy on TNR, Trap Neuter Return and Adopting Teen Cats (Ginger Cat Family Book 4)
Sanctuary raided and closed in Florida, Snowy disappeared.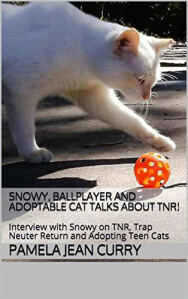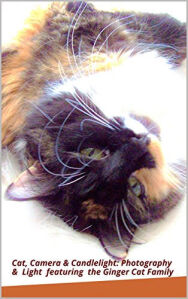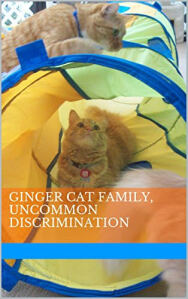 Ebooks available at Amazon.com!
The first three books are entirely about my Ginger cat family born to one cat, Purl. The stories were created around issues I saw with cats in my community, including environmental problems.
The last book is the result of the real life raid and closure of a Cat Sanctuary in Plant City, Florida. It was a devastating event. It left too many people in the dark.  Worse than being left in the dark was the fact nobody not involved with the cats, in the legal field or the county public animal control, cared. They didn't want to know. Snowy disappeared. The court ordered that this couple was not to feed feral cats, I don't know if Snowy starved somewhere and could not get help after many phone calls. The newspaper photographer didn't even care. It was just a photo opportunity, must be why I would never do well in the news.
Copyright, All Rights Reserved Pamela J Curry 2022